Prefab steel structure for large-span space stadium
Project Name:Prefab Steel Structure Stadium 
The total investment of the steel structure project is about 225 million yuan. The planned construction area is about 28,300 square meters, about 82.8 meters from east to west, about 135 meters from north to south, and about 32 meters high. It has a basement and a second floor.
The project investment and overall construction scale ranks first in province. There are about 1,500 seats in the swimming pool. There are 25m×50m standard 10 swimming pools, 15m×25m 6 swimming pools and one children's paddling pool.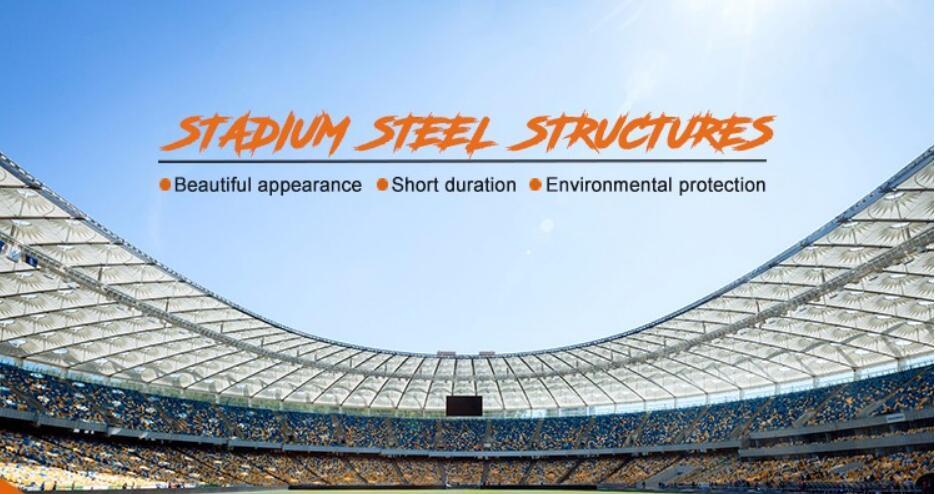 The feature of the steel structure:

1. High material strength and light weight
The steel has a high strength and a high modulus of elasticity. Compared with concrete and wood, the ratio of density to yield strength is relatively low. Therefore, under the same stress conditions, the steel structure has a small cross section, light weight, easy transportation and installation, and is suitable for large span, high height, and heavy bearing capacity. 
2.steel toughness, good plasticity, uniform material, high structural reliability
The steel structure is suitable for impact and dynamic loads, with good seismic performance. The internal structure of the steel is uniform and close to the isotropic homogeneous body. The actual working performance of the prefabricated steel structure is in line with the calculation theory. Therefore, the steel structure has high reliability.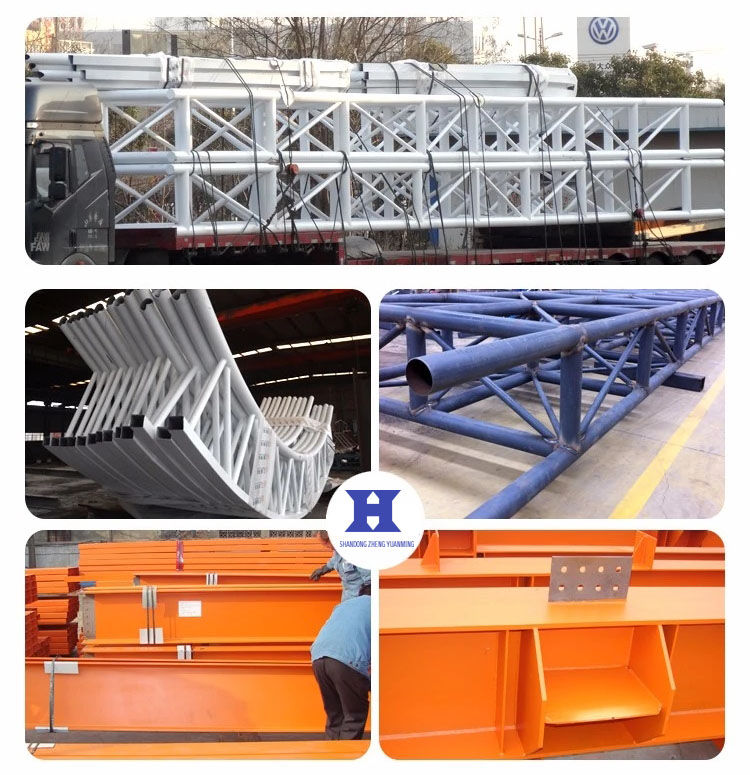 | | | | |
| --- | --- | --- | --- |
| Item name | Specification | Material Parameter | Technical Treatment |
| Column | H shape,Box,steel pipe,Hot rolled sheet | Q235B,Q345B | Paint or Hot dip galvanized |
| Beam | H shape,steel Truss,Hot rolled sheet | Q235B,Q345B | Paint or Hot dip galvanized |
| Bracing | Steel rod,Steel pipe,Angle steel | Q235B,Q345B | |
| Purling | C or Z shape, purling Thickness:1.8mm~3.0mm | Q235B,Q346B | Hot dip galvanized |
| Wall and roof panel | EPS,Rock wool,Pu,Glass wool  Sandwich panel or Single sheet. | Steel T=0.426~0.8mm,insulation T=50~150mm | Alu-zinc 150g, Fluorocarbon paint |
| Door | Sliding or rolling door | Steel or Aluminum sheet,T=1.0~1.5mm | Paint or Hot dip galvanized |
| Window | alloy-Glass,Aluminium alloy-shutter | T=1.0~2.0mm | Alloy |
| Lighting panel | FRP, T=1.5mm or T=1.8mm | Coefficient of thermal expansion:2.2x10-5/cm/cm/℃ | Light transmittance 85% |
| Ventilator | Turbine ventilator, and electric type | Steel,stainless steel,PC | Paint or Hot dip galvanized,304 |
| Gutter | Galvanized or stainless steel plate | T=2.0mm | Hot dip galvanized,304 |
| Downpipe | PVC pipe,Color steel pipe T=0.5mm | Φ110,160,200 | Paint |
| Bolt | Ordinary, high strength | 10.9S,4.8s | Hot dip galvanized |
| Anchor bolt | Steel rod M24,M27 M30 | Q235B | |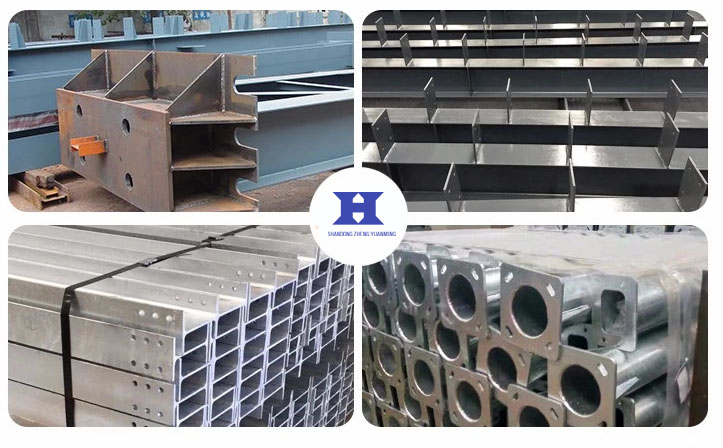 Steel columns                                              Steel Beams                                                   Tie bar 

                                    Knee Brace                                              Strutting  Piece                                           Casing  Tube

                                  C type purlin                                              Ztype Purlin                                                 Steel Sheet

                  Sandwich Panel                                                     Window                                                          Door 

                            Anchor Bolt                                                     Strenth Bolt                                            Natural  Ventilator
                                               We are different with full production system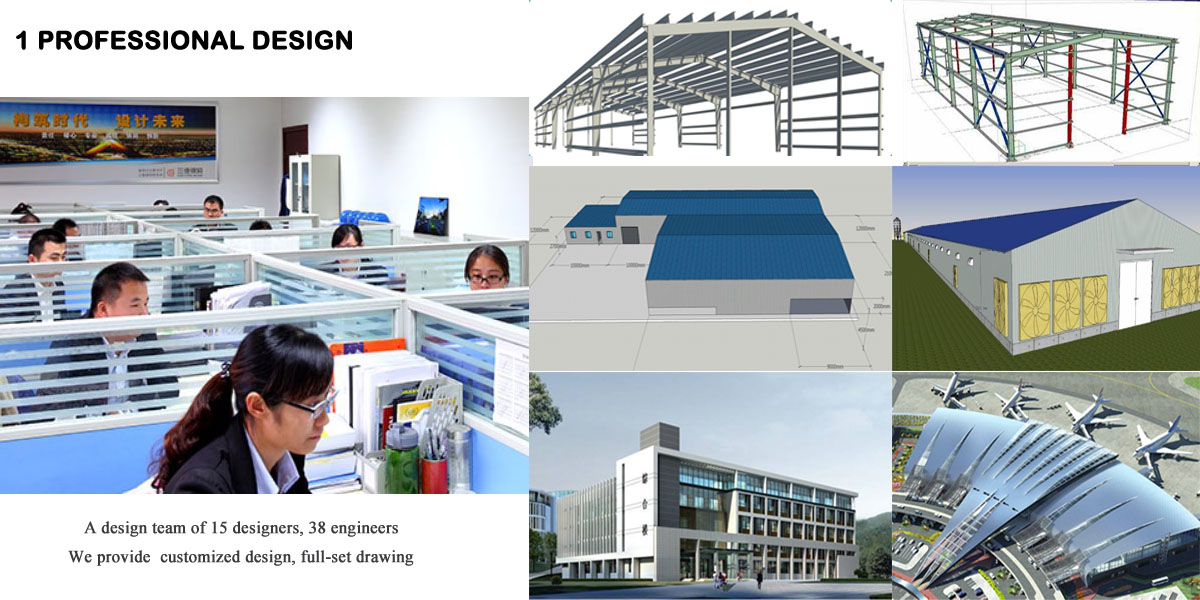 Steel structure design is an important part of the whole steel structure construction. According to the Standard for Classification of Steel Structures,our steel building design is technologically advanced, economically,reasonable, safe and practical, and ensure quality.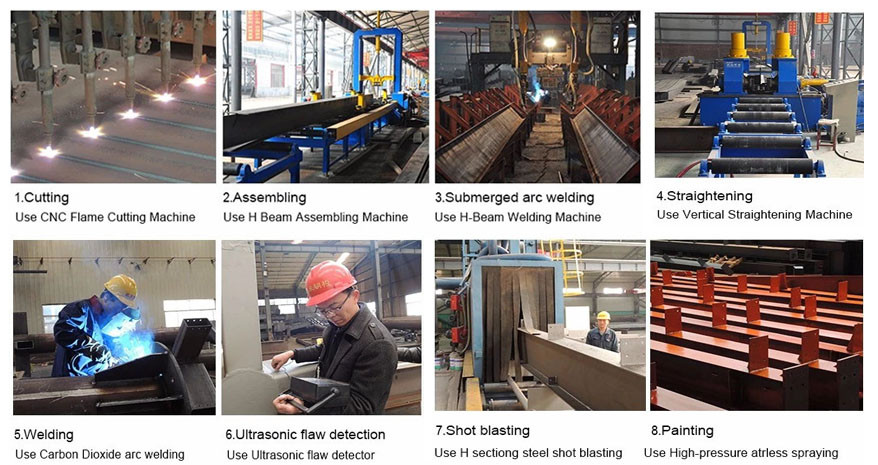 Now we has 3 heavy steel production lines,2 light steel structure manufacturing lines. We has a complete production system of main steel structure,sub steel structure, purlin,structural accessories.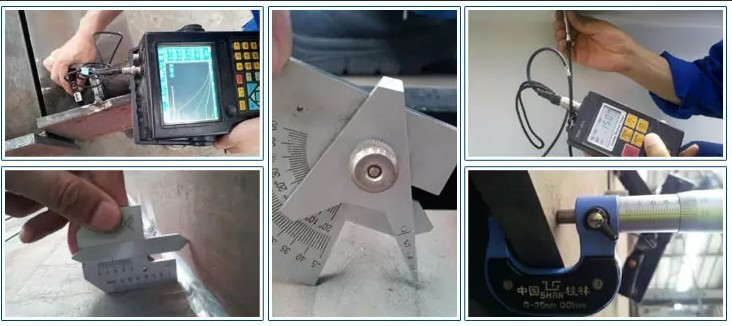 Strictly  Quality  Control 
In the process of designing, manufacturing and installing steel structures, we must insist the  most strictly sepcification of steel structure ,and make the procuct perfect .
Steel grade

GB/T 700-2006 Carbon Structural Steel Q235B(S235JR SS400 A36)

GB/T1591-2008 High Strength Low alloy 

Structural Steel Q345B(S355N,A50)

Profile

H beam GB/T11263-2010

Tube GB/T 6728-2002

Plate GB/T708.709

Angle GB/T706-2008

Fabrication&Finish

Fabrication GB50205-2001

HOT-galvanization GB/T13912-2002(ISO1461:1999)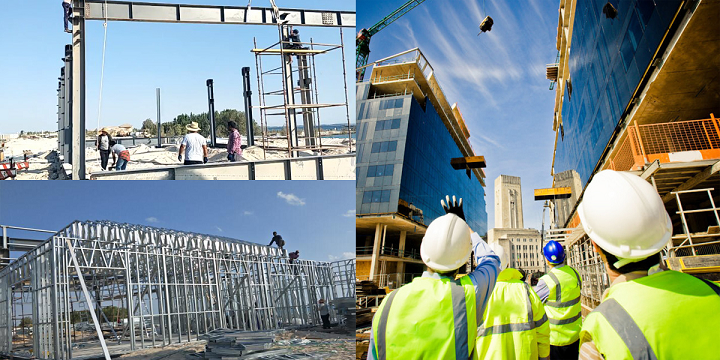 The steel structure building team has more than 20 senior project managers and registered construction engineers .The project manager responsibility system makes the steel structure perfect.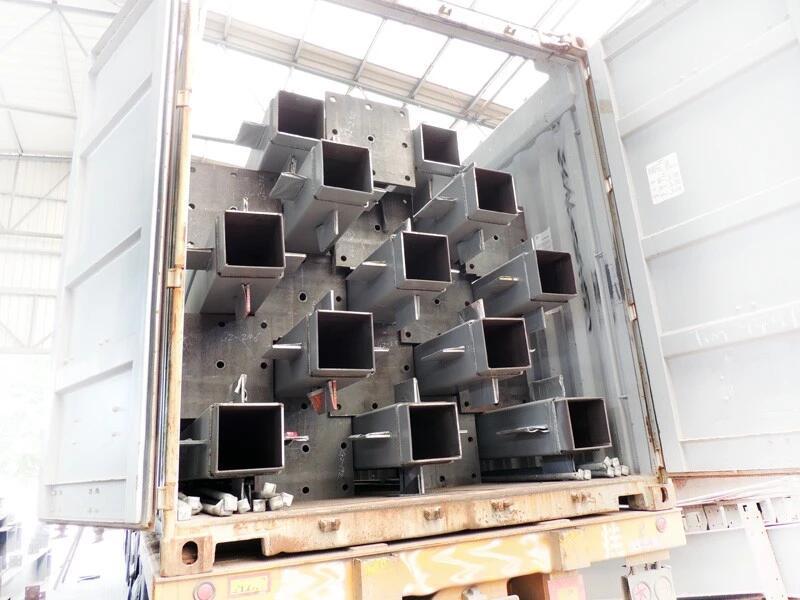 | | |
| --- | --- |
| Size | 11.8(L) * 2.13 (W) * 2.72 (H) |
| Weight | 24T |
| Packaging Details | all of the steel structure columns and the beams ends will be packed by the blanket to protect them from the collision during the shipping in the container. |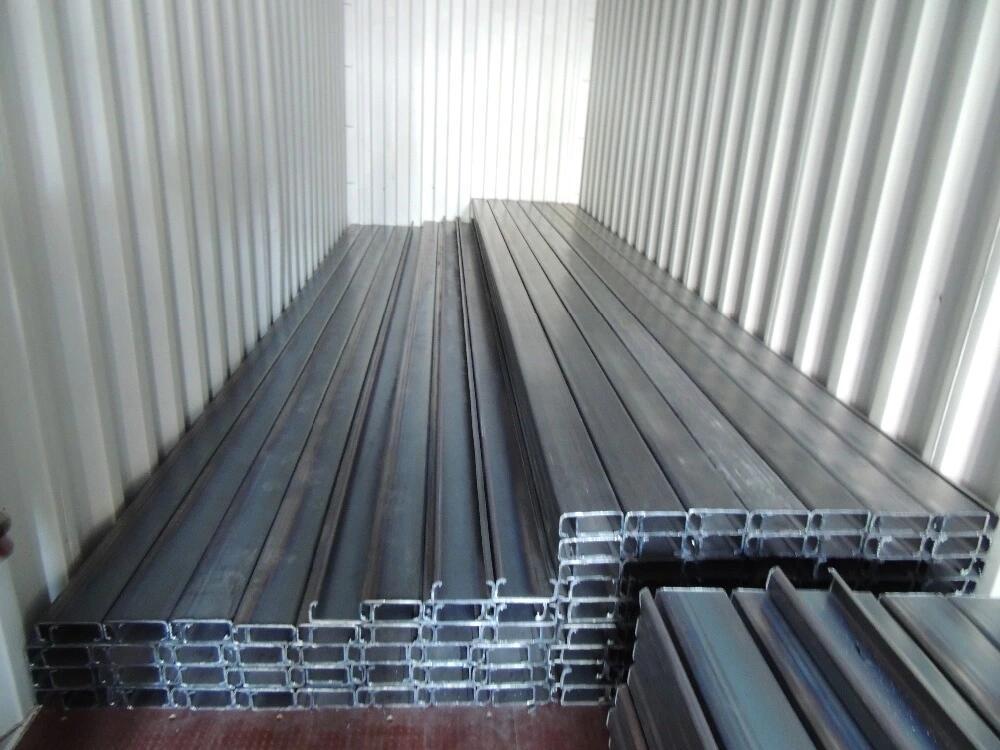 | | |
| --- | --- |
| Size | 11.8(L) * 2.13 (W) * 2.72 (H) |
| Weight | 24T |
| Packaging Details | all of the purlin ends will be packed by the blanket to protect them from the collision during the shipping in the container. |