2019 Economic Prefabricated Steel Structure Warehouse and Workshop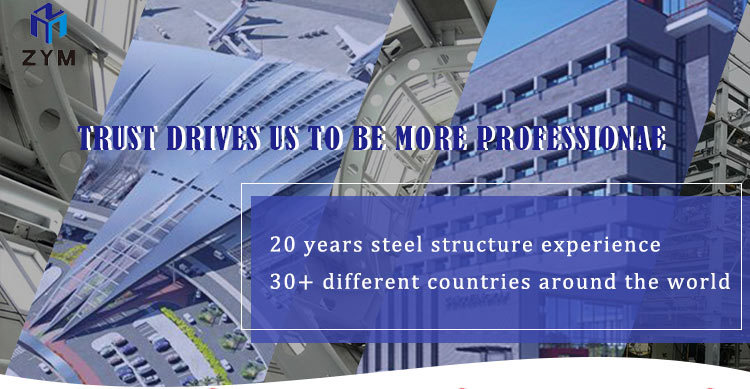 We are professional manufacturer of prefabricated steel structure building . Our sales and R&D team have over 20 years'experience to focus on supporting our partners.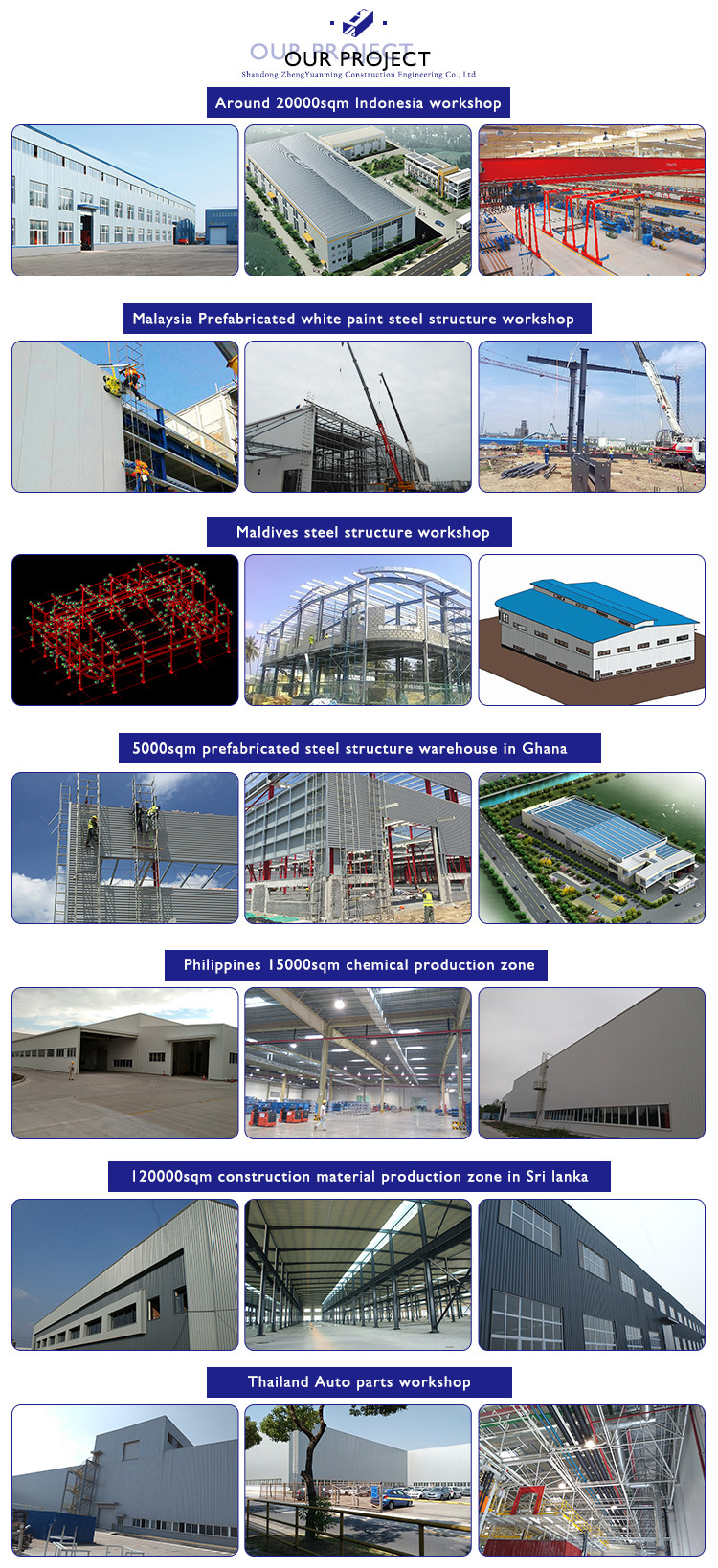 ♦ Around 20000sqm Indonesia workshop
Morden design double span workshop and warehouse in indonesia
Double span high rise prefabricated warehouse
prefabricated with gantry crane and overhead crane
♦ Malaysia Prefabricated white paint steel structure workshop
Multi storey high rise prefabricated workshop with office
Total Building Area more than 12000sqm.
This is a concrete frame with prefabricated Steel structure frame building
♦ Maldives steel structure workshop
Steel structure water production line workshop in south of maldives island .There are also warehouse zone for the water bottle. First floor is used for office
Total construction space More than 5000sqm,all prefabricated steel structure in China.
Turnkey project from design until Installation
♦ 5000sqm prefabricated steel structure warehouse in Ghana
Ghana Modern steel structure design office with workshop and warehouse
All the steel structure are prefabricated in factory,there are glass curtain wall design with
Aluminum panel ,the workshop and warehouse zone all use high quality transverse plate
♦ Philippines 15000sqm chemical production zone
Philippines steel structure workshop :
Construction area: around15000sqm
Design: Double span prefabricated steel structure building warehouse
In front is steel structure workshop with high level
Use:Workshop and warehouse all used for chemical product
Insulation: sandwich panel with skylight
♦ 120000sqm construction material production zone in Sri lanka
Sri lanka New design prefabricated steel structure industrial plant zone,kinds of Warehouse and workshop with offices.
Differenct kinds of production zone and warehouse in multi floors
Some are single prefab workshop,some are prefab warehouse
Some are high rise multi building combined by warehouse and offices
♦ Thailand Auto parts workshop
4 production lines more than 20,000sqm steel structure prefab workshop
workshop consisting of different kinds venlitation equipment,bracing and working plate.
the steel structure storage and warehouse behind the workshop.