Tracking Of The Luxury Light Steel Villa(Ⅲ)Installation
After the production and delivery of the steel villa material , we sent out technology and installation team. After 3 months ,everything changes.
Ⅳ-INSTALLATION:

Foundation prepared well,started the construction work:
Chinese engineers come to guide for the installation.
Light steel with heavy steel structure foundation:
1. Model M26 bolt
2. Expansion anchor bolt
3. Tapping screws
4. Standard Specification- China- standard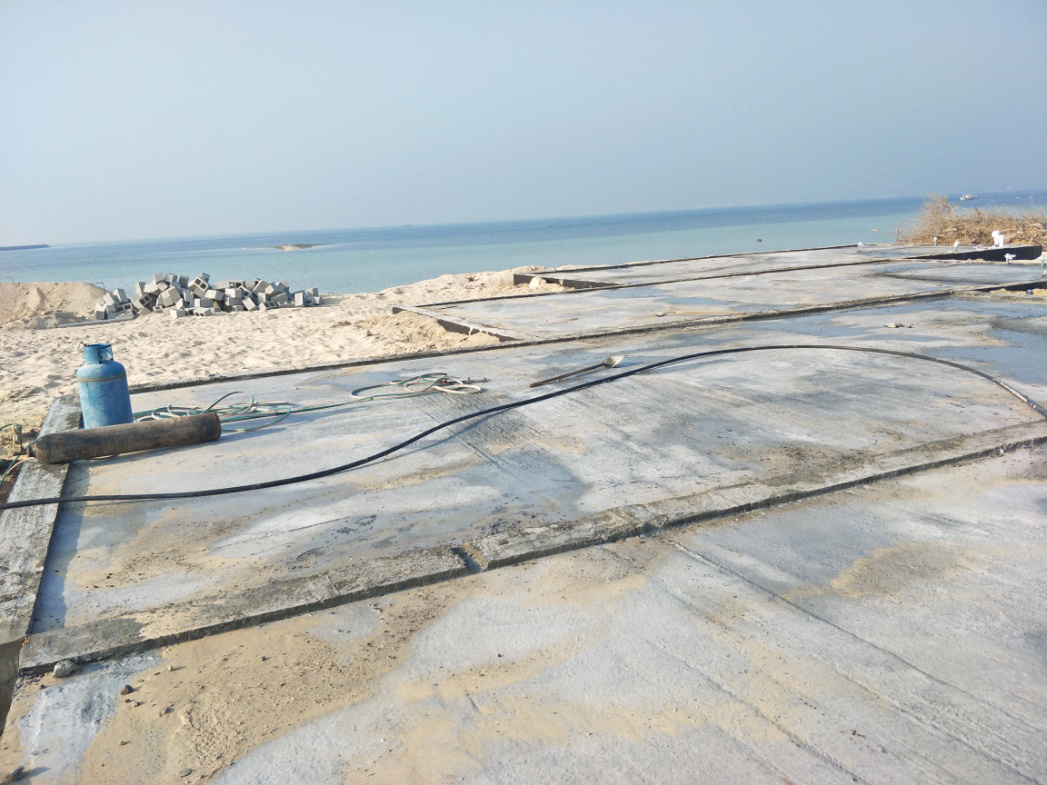 Fouldation only without anything.,after 3 months it changes to palace.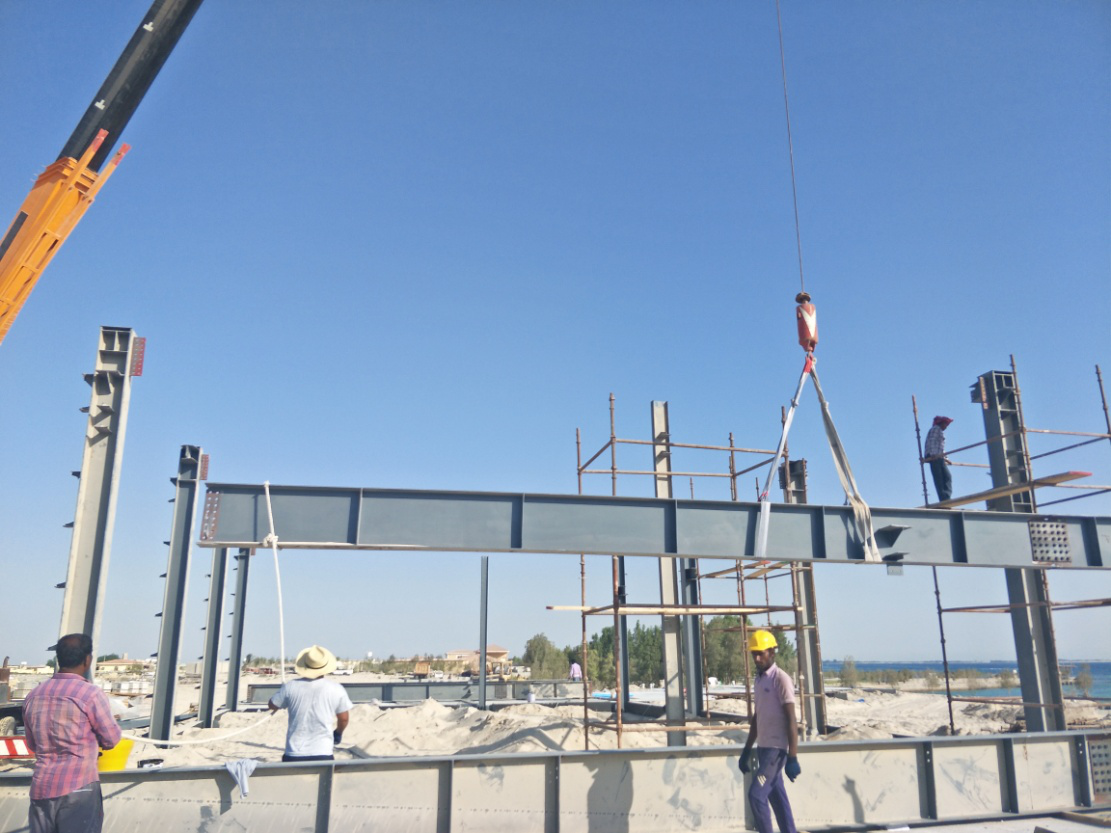 Steel structure frame
The lobby designed 6m,the bedroom designed as 4m,so the lobby use H beam and column to make it higher and fasten well.
After finished the lobby steel structure,next step is the light steel frame.
Light gauge steel frame specifications are as follows:
1. Galvanized Square tube steel and V model galvanized fastenings
2. Steel name:square tube light steel, people called: Web steel
3. Square tube Steel Standard Specification (40X40/60)
4. Every section frame is made up square tube with V fastenings : column,beam of roof, beam of floor , purline, stairs, and so on
5. Convenience installation and shipment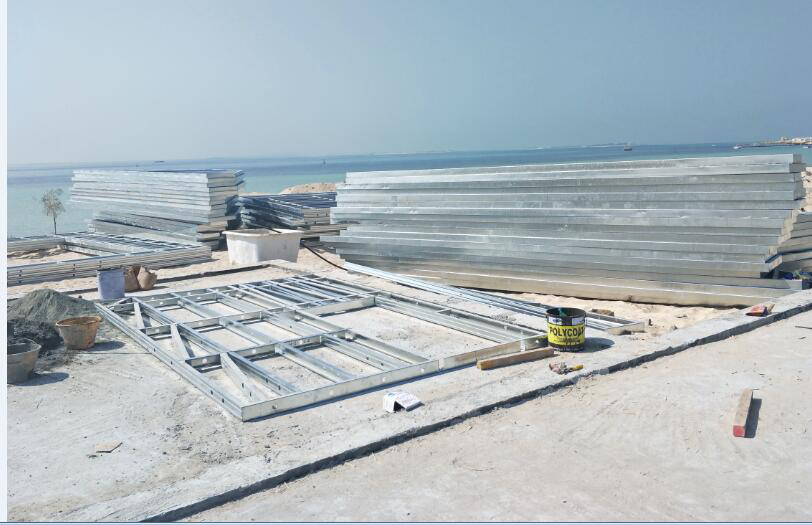 light steel structure walls and beams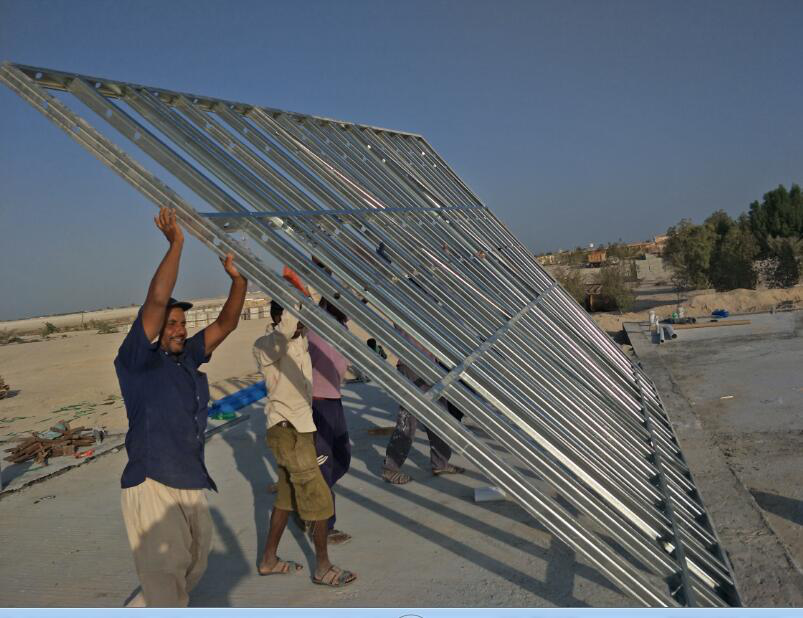 some more photos to show the construction: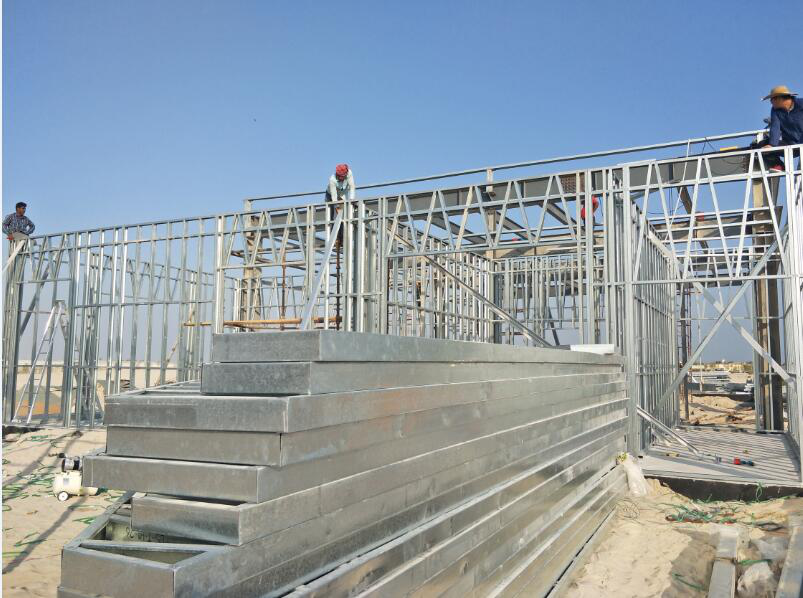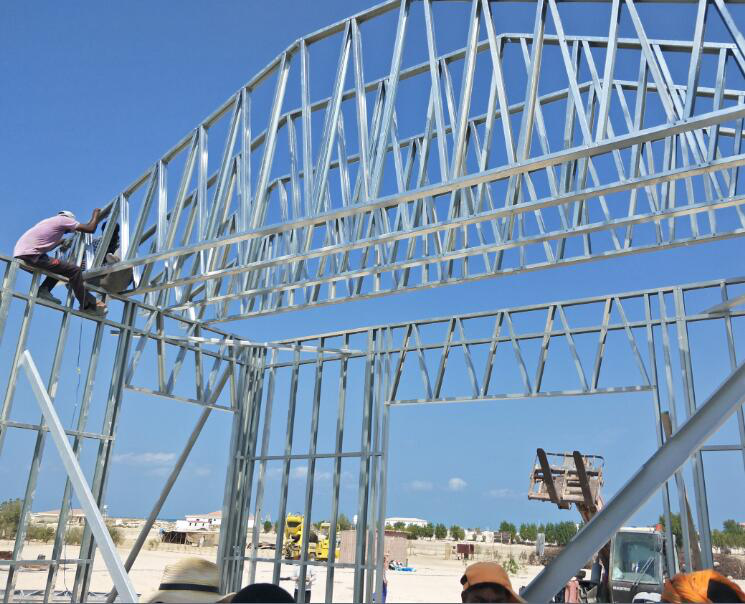 The weather in Abu Dhabi is very hot can reach 45℃,even it is October,Labors and engineers are working very hard. Luckyly ,the steel frame work finished ver fast.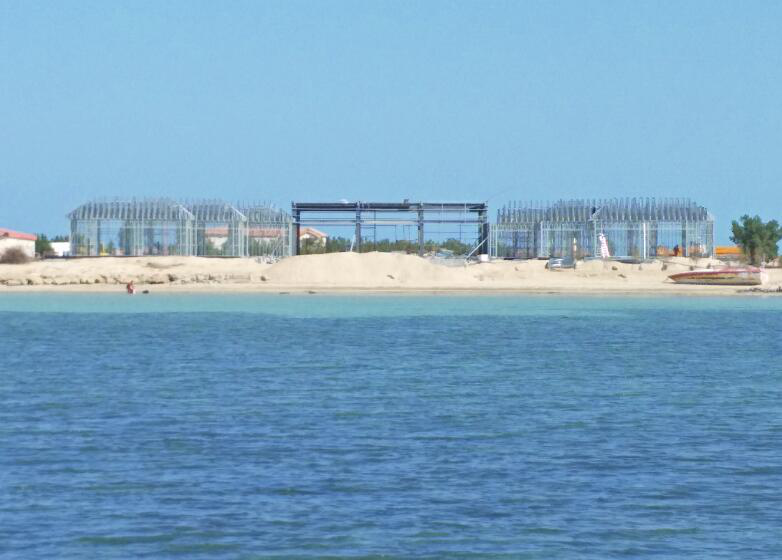 Steel structure erection finished ,we by ship to take the photos. It looks very good now.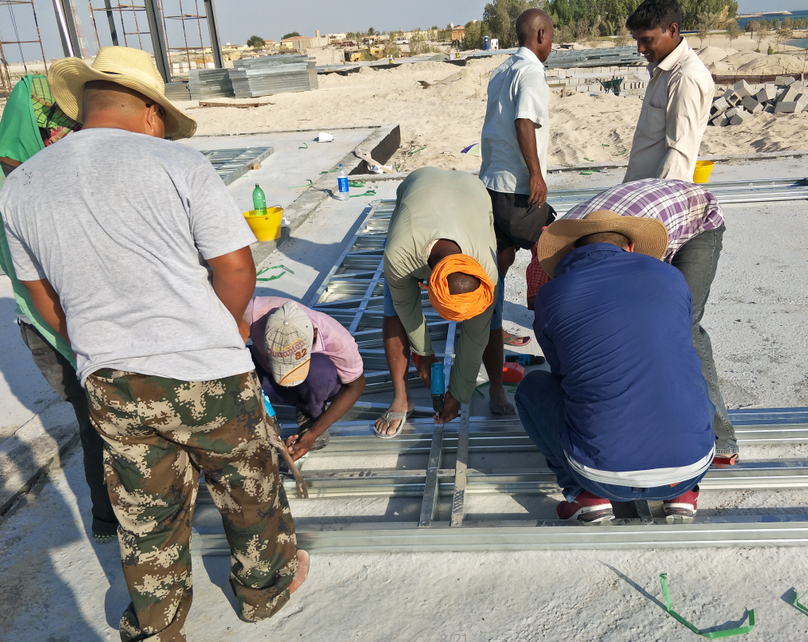 Chinese engineers,India labors,Bangdlesh labors,Egypt labors working together.
One project 5 countries people involved.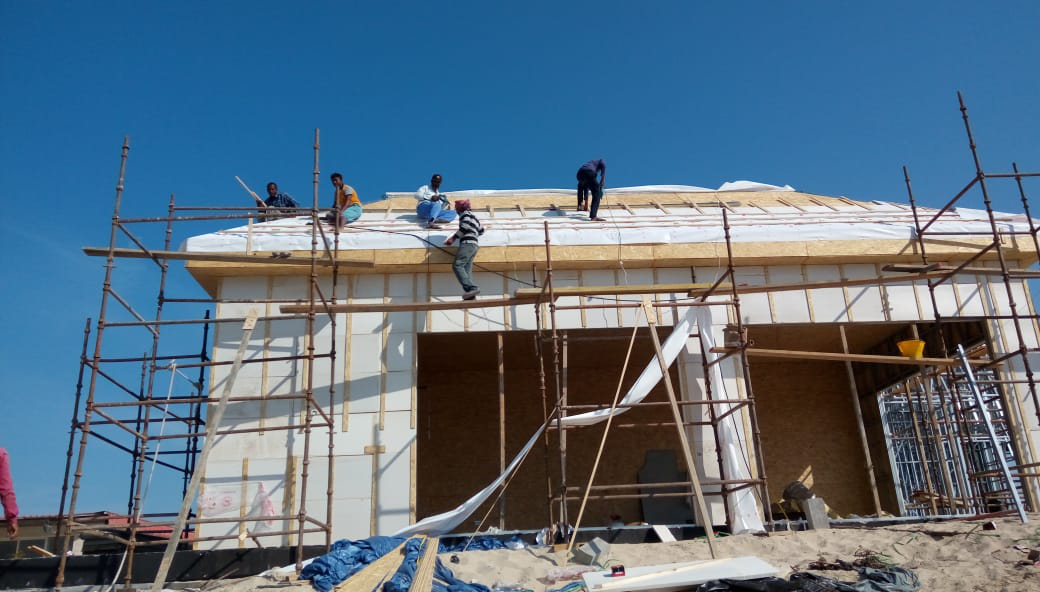 Insulation work started,everyone feel happy,because the weather is cool now,and everyone want to see what will the house finaly looks like!
Wall Exterior
1. Out panel :Metallic decoration board/ Stone painting/ Cement fiber
2. Cold region plus XPS board(1200mmX600)
3. Moisture proof paper(1.5mx0.5mm)
4. Square tube(heat insulation: filling the 150mm glass wool 12kg)
5. OSB panel(Specification 1220x2440x9/10/12/15/18mm)
Inner wall:
1. Gypsum board(Specification 1200X3000/2400mm,Thinkness: 9/12mm )
2. Interior wall use putty paint
3,Decoration board,no need Gypsum board(Client choose inner decoration board)
Floor
1. The floor beams covered with prefabricated floor plate
2. Above the floor steel plate covered with a fine steel first
3. Second doused with 80~120mm cement
4. Ground of the top-level selection of ceramic tile or wood floor. Choose ceramic tile for bathroom and kitchen
Ceiling
1. Square tube structure(filling the 150mm glass wool 12kg)
2. Choose Mineral Wool Board or Gypsum Board for the living room and bedroom, PVC Board or Aluminum ceiling for Bathroom and kitchen
Roofing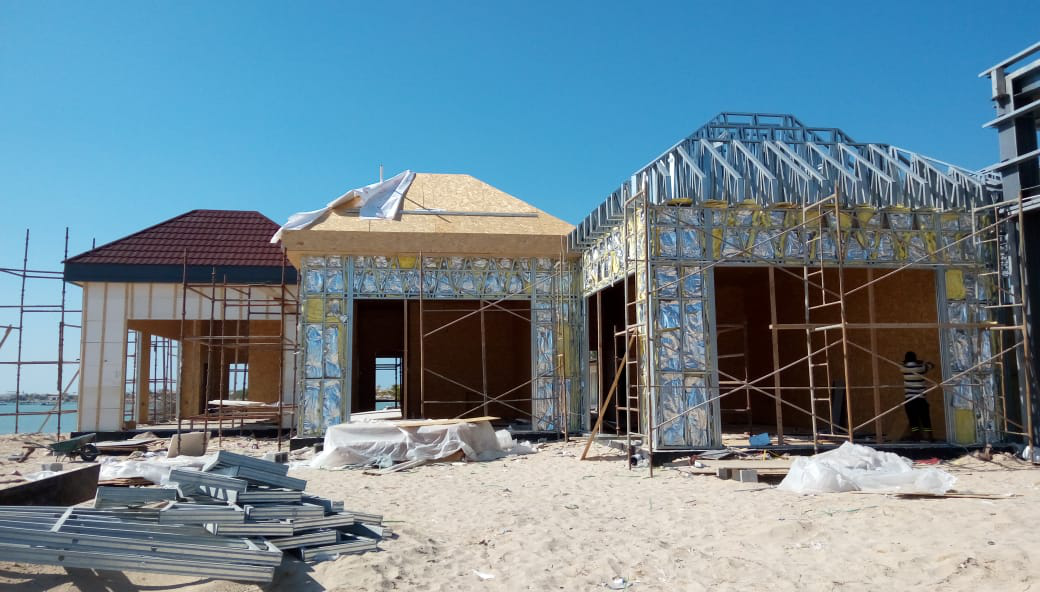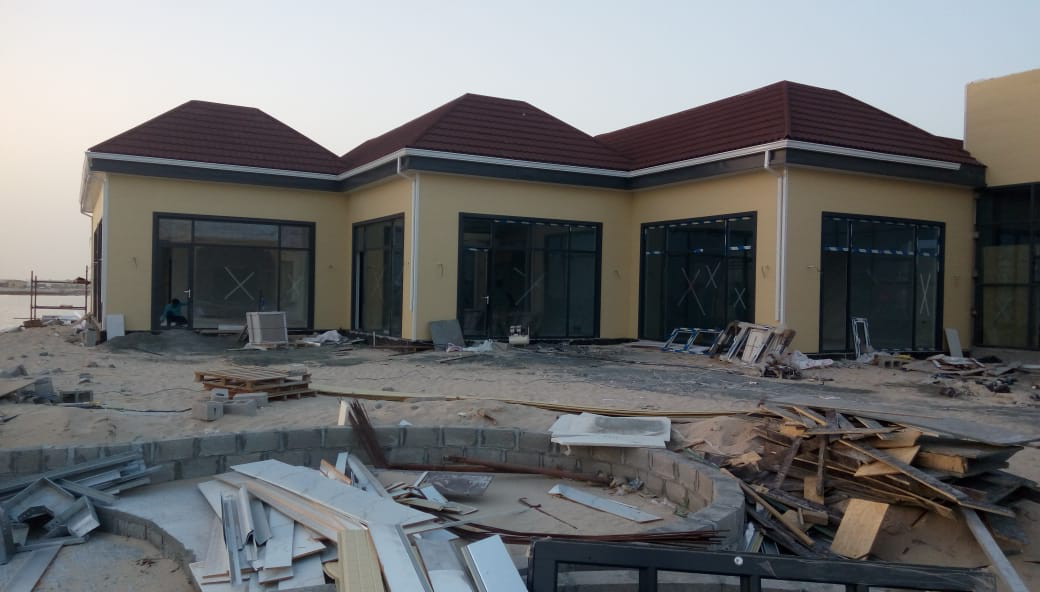 1. Square tube roof structure
2. 12~15mm OSB panel
3. 3mm SBS modified asphalt waterproofing membrane
4. Asphalt tile / Colored steel roof tile
Not only sell materials ,but also help client to finish her dream,we help to choose all the bathroom and kitchen equipments.
Even the inner decoration panel,the lobby steel structure dome,we all design and purchase for clients.
All ceramics,closestool,basin,shower,tub,we buy for clients with a very good price and quality.
All the model and color and type are choosen by clients.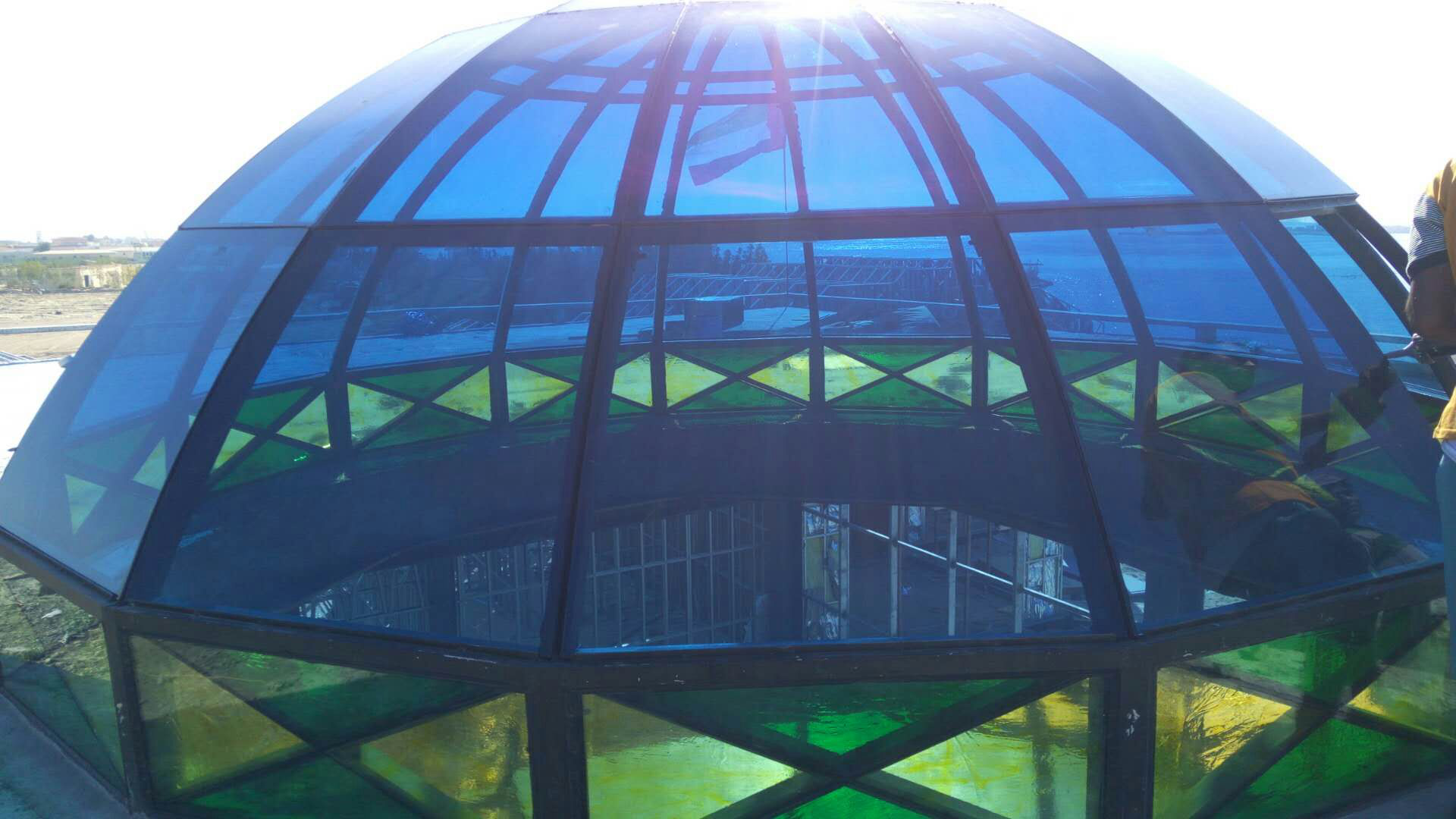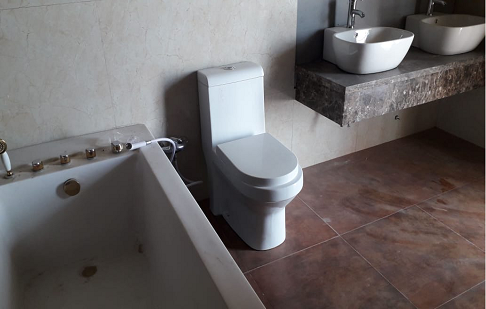 Bathroom
Room configuration
1. Shower room
2. Basin
3. Closestool
4. Paper holder
5. Towel rail
Door & window
Configuration description:
1. Entrance door is Security doors(single door or double doors) . Bedroom's door is
composite door. Bathroom's door is aluminum alloy door.
2. Windows:Plastic steel window or Bridge aluminum windows
Water & Electric
Related Products
1.Rain system pipe: Standard Specification China standard PVC;
Hollow Silencing Pipe, complies with ISO3633:2002, approved by ISO;
Material Description:
2.Wire/light/switch/Distribution box/Internet cable/TV cable