Botswana low cost high rise prefabricated steel structure warehouse supplier in China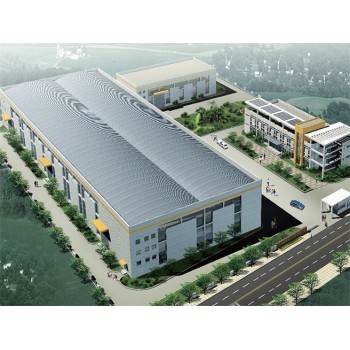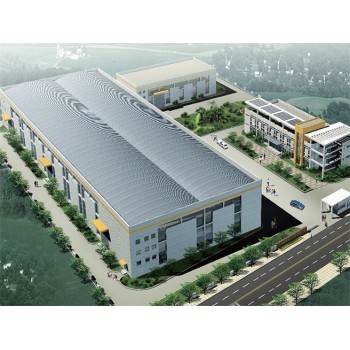 | | |
| --- | --- |
| Categories | Steel Structure Warehouse |
| Brand | ZYM steel structure building Manufacturer |
| Update Time | Dec 9,2023 |

Morden design double span workshop and warehouse in botswana
Double span high rise prefabricated warehouse
prefabricated with gantry crane and overhead crane
steel structure warehouse
Detail material informations are as follows:
1,The cladding system use rockwool sandwich panel,50mm thickness ,0.5mm thickness steel sheet ,
no need ventilation fan,roofing pitch requirement, is rockwool like the walls
2,Clients no need to provide and install transparent super carbonate skylight sheets.
3. For the steel structure building wall and second floor for office
a) Rockwool sandwich panel for the steel structure building wall.
b)Not all of the building is steel structure,from the ground 1m concrete wall,then steel structure wall system.
c)parapet wall in the roofing
d) the load for the second floor is 200kn/sqm.
e)supply steel decking floor
4. For the door,
Two big special steel structure warehouse use rolling doors( electric type) on the sides with 5 meters hight,
their location requirements 2 on the side and one small 4m *3m in the left and right.
Also combined the steel structure type canony above the door 
5. For the windows
4m*2.5m windows surrounded both the ground floor and first floor on the front and back side.
3 big 1m*6m windows on each angel of the steel structure building wall.
All the windows are designed as low-e ,good insulation and noise protection special steel structure office use 
glass( 6mm+12mm+6mm).
6. All the sketch of steel frame, CAD drawings and 3D steel structure looks,all provided to clients before 
projects started.
So the clients know what will be the steel structure building looks like,before finish. 
Read More 
ZYM manufacturing
| | | | |
| --- | --- | --- | --- |
| Item name | Specification | Material Parameter | Technical Treatment |
| Column | H shape,Box,steel pipe,Hot rolled sheet | Q235B,Q345B | Paint or Hot dip galvanized |
| Beam | H shape,steel Truss,Hot rolled sheet | Q235B,Q345B | Paint or Hot dip galvanized |
| Bracing | Steel rod,Steel pipe,Angle steel | Q235B,Q345B | |
| Purling | C or Z shape, purling Thickness:1.8mm~3.0mm | Q235B,Q346B | Hot dip galvanized |
| Wall and roof panel | EPS,Rock wool,Pu,Glass wool  Sandwich panel or Single sheet. | Steel T=0.426~0.8mm,insulation T=50~150mm | Alu-zinc 150g, Fluorocarbon paint |
| Door | Sliding or rolling door | Steel or Aluminum sheet,T=1.0~1.5mm | Paint or Hot dip galvanized |
| Window | alloy-Glass,Aluminium alloy-shutter | T=1.0~2.0mm | Alloy |
| Lighting panel | FRP, T=1.5mm or T=1.8mm | Coefficient of thermal expansion:2.2x10-5/cm/cm/℃ | Light transmittance 85% |
| Ventilator | Turbine ventilator, and electric type | Steel,stainless steel,PC | Paint or Hot dip galvanized,304 |
| Gutter | Galvanized or stainless steel plate | T=2.0mm | Hot dip galvanized,304 |
| Downpipe | PVC pipe,Color steel pipe T=0.5mm | Φ110,160,200 | Paint |
| Bolt | Ordinary, high strength | 10.9S,4.8s | Hot dip galvanized |
| Anchor bolt | Steel rod M24,M27 M30 | Q235B | |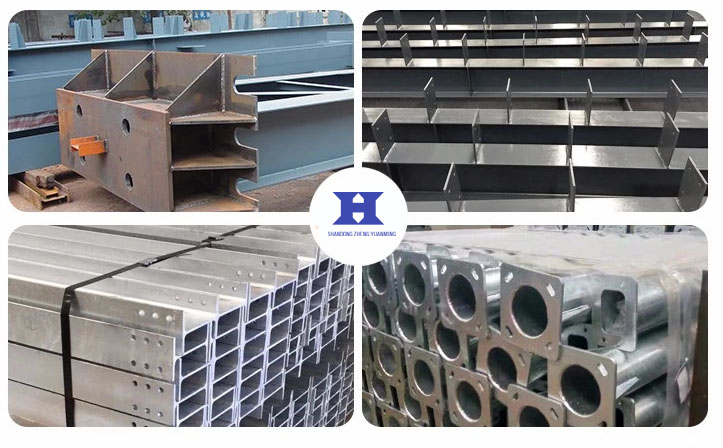 Steel columns                                              Steel Beams                                                   Tie bar 

                                    Knee Brace                                              Strutting  Piece                                           Casing  Tube

                                  C type purlin                                              Ztype Purlin                                                 Steel Sheet

                  Sandwich Panel                                                     Window                                                          Door 

                            Anchor Bolt                                      Strength Bolt                                            Natural  Ventilator
                                               We are different with full production system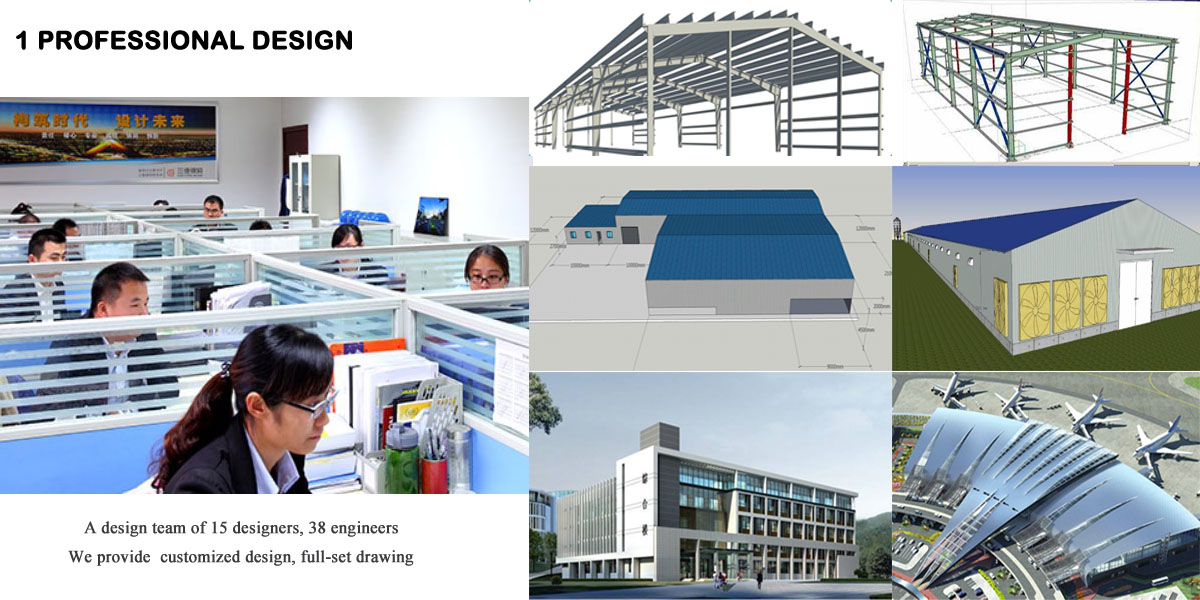 Steel structure design is an important part of the whole steel structure construction. According to the Standard for Classification of Steel Structures,our steel building design is technologically advanced, economically,reasonable, safe and practical, and ensure quality.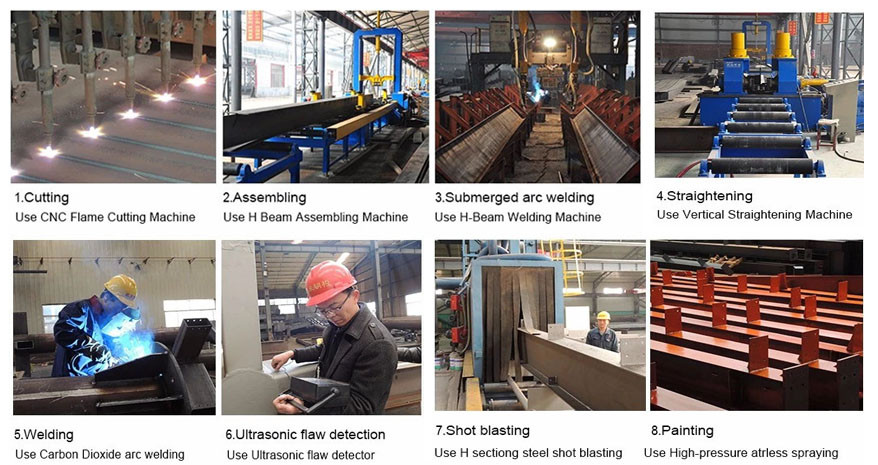 Now we has 3 heavy steel production lines,2 light steel structure manufacturing lines. We has a complete production system of main steel structure,sub steel structure, purlin,structural accessories.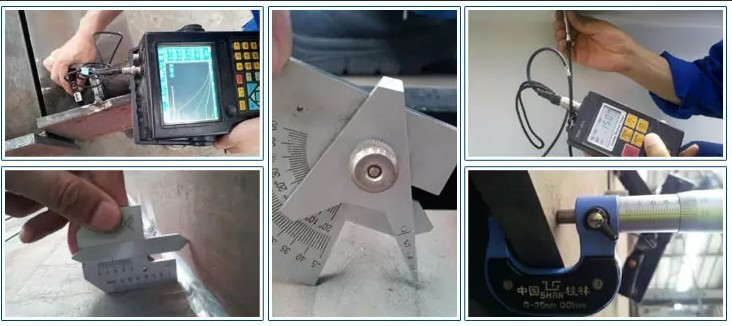 Strictly  Quality  Control 
In the process of designing, manufacturing and installing steel structures, we must insist the  most strictly sepcification of steel structure ,and make the procuct perfect .
Steel grade

GB/T 700-2006 Carbon Structural Steel Q235B(S235JR SS400 A36)

GB/T1591-2008 High Strength Low alloy 

Structural Steel Q345B(S355N,A50)

Profile

H beam GB/T11263-2010

Tube GB/T 6728-2002

Plate GB/T708.709

Angle GB/T706-2008

Fabrication&Finish

Fabrication GB50205-2001

HOT-galvanization GB/T13912-2002(ISO1461:1999)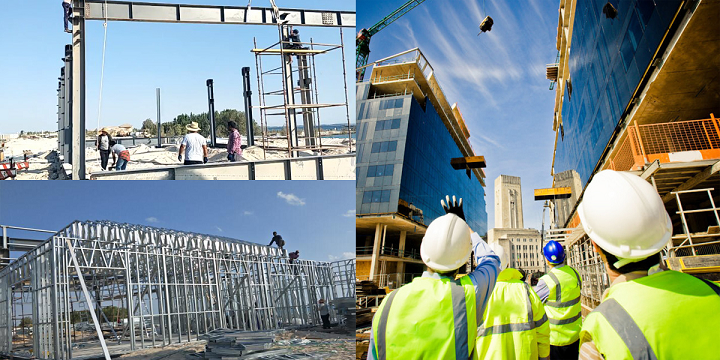 The steel structure building team has more than 20 senior project managers and registered construction engineers .The project manager responsibility system makes the steel structure perfect.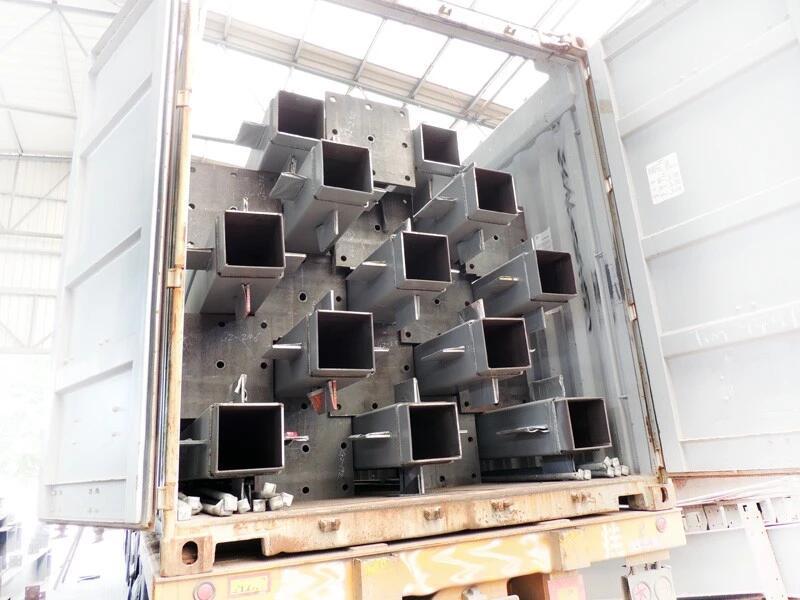 | | |
| --- | --- |
| Size | 11.8(L) * 2.13 (W) * 2.72 (H) |
| Weight | 24T |
| Packaging Details | all of the steel structure columns and the beams ends will be packed by the blanket to protect them from the collision during the shipping in the container. |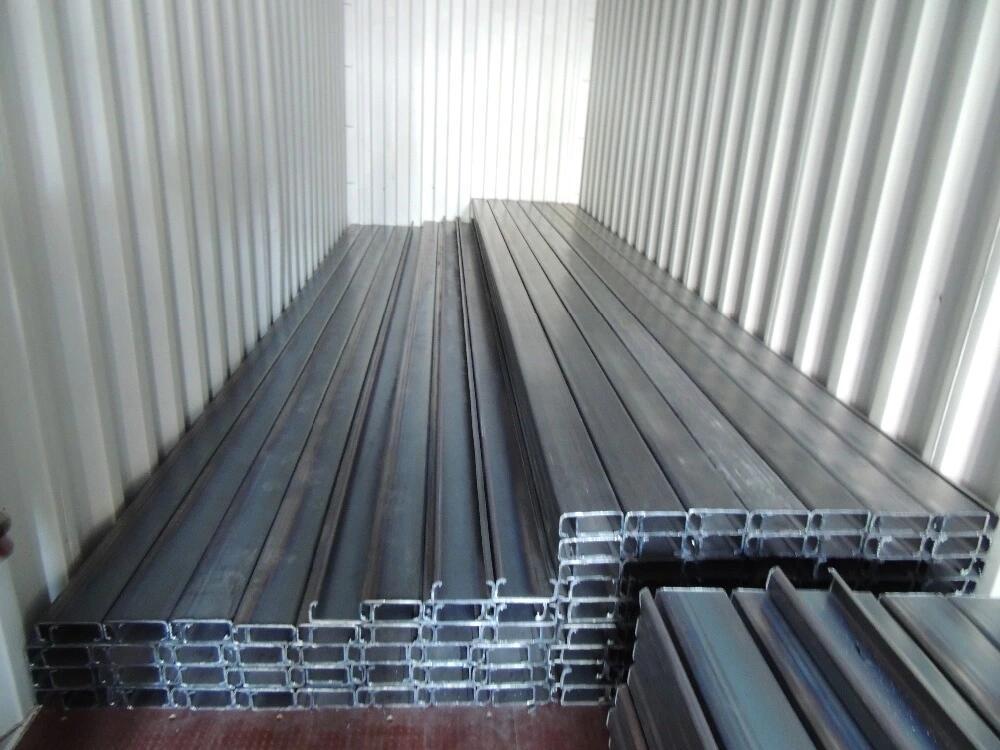 | | |
| --- | --- |
| Size | 11.8(L) * 2.13 (W) * 2.72 (H) |
| Weight | 24T |
| Packaging Details | all of the purlin ends will be packed by the blanket to protect them from the collision during the shipping in the container. |