China prefabricated Steel Structure Workshop Warehouse Office in Malaysia Indonesia Thailand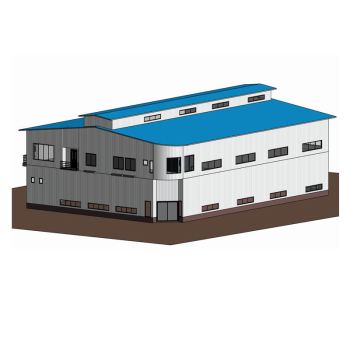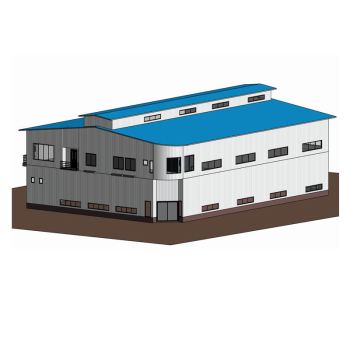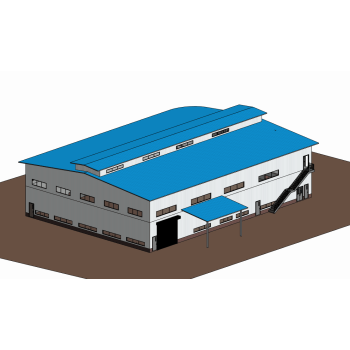 Categories
Steel Structure Warehouse
Brand
ZYM steel structure building Manufacturer
Model
ZYM1
color
sea blue
floors
double floor
product name
prefabricated steel structure warehouse
Application
workshop warehouse office
steel structure project place
Malaysia Indonesia Thailand
Unit Price

US $ 30

/

square meter

FOB port
Qingdao Guangdong Shanghai
Terms of Payment
L/C, D/A, Western Union, T/T
Update Time
Dec 9,2023

   CHIN                         
China manufacture steel structure workshop warehouse with office in Malaysia,Indonesia and Thailand.
Ⅰ-Communication And Design
Specificaitons as follows:
a) Provide all the structural steel required for the building which includes foundation anchor bolts, columns, Beams, Roof Beams, Roofing sheets, bolts…etc. (All the steel structure should be epoxy painted).
b) Provide all the Cladding material for the building wall including all required framing for fixing of cladding.
c) Provide all steel structure mezzanine decking materials.
d) Provide all staircases mentioned in the drawing. Tread: 280mm, Height: 167mm.| building warehouse
e) Provide hand railings (staircase) and railings (decks) as per shown in the drawings.
f) Provide steel structure building Roofing Sheets including purling, heat insulation material and all required material for fixing of Roof.| Prefabricated workshop
g) Careful procedures for steel structure frame erection drawings giving importance to the given drawings.
h) Provide all railings including staircase railings in Stainless steel
i) Provide structural steel parts drawings and structural calculations ) steel Foundation and any other required civil work related designs should be provided.
k) Foundation of the steel structure building should be constrained within the build area and should not extend outside.
l) The steel structure warehouse Load bearing capacity of the soil should be 150 kn/m2.
m) Foundation depth should be 2 meter
The steel structure workshop layout and elevation are designed as follows: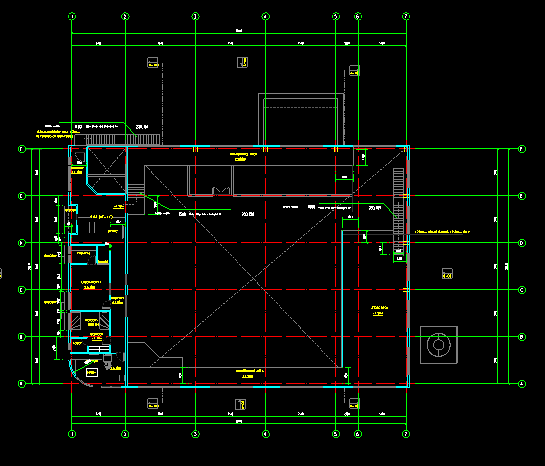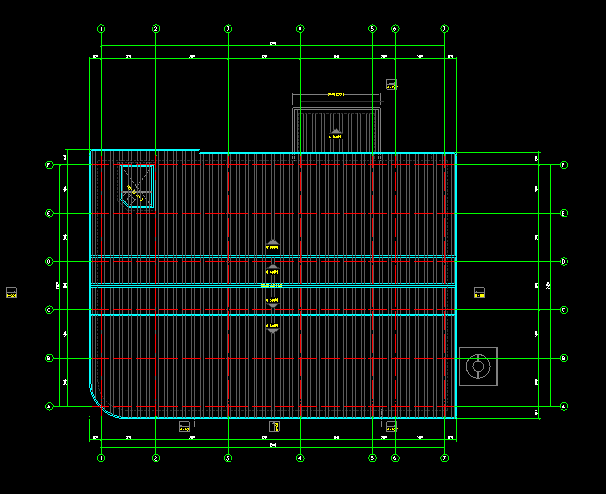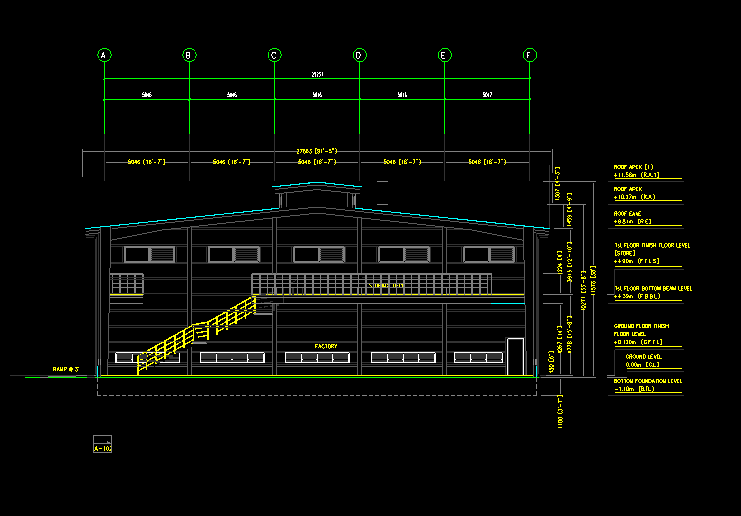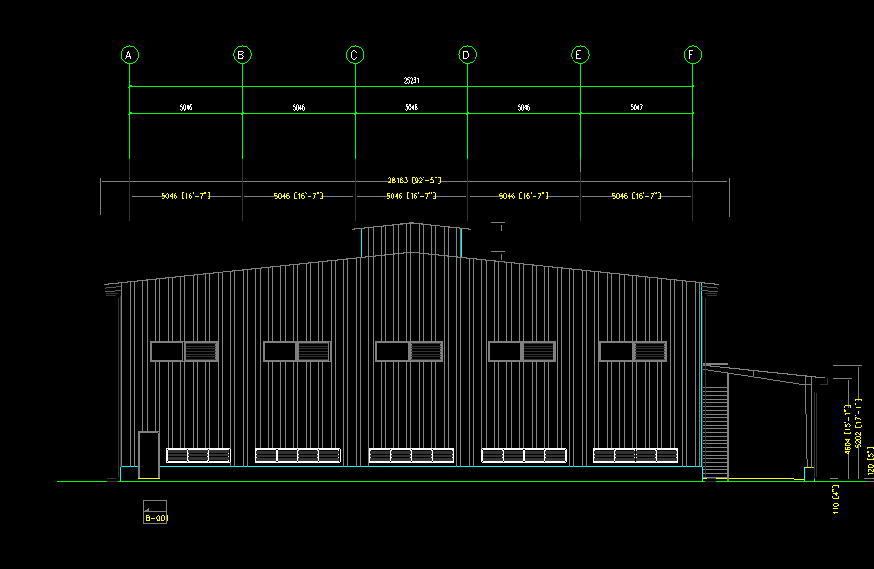 1.1 GENERAL 

The steel structure workshop Drawings shall be read in conjunction with the Specifications and matters referred to, shown or described in the former are not necessarily repeated in the latter. 
1.2 STANDARDS, MATERIALS, GOODS AND WORKMANSHIP 
Materials, goods and workmanship shall be of the best quality of their respective kinds and, as far as applicable, shall comply in every respect with the requirements of the quoted Standards, Codes of Practice and Specifications or any other National Standards approved by the Employer. 
Preambles and descriptions of materials, goods and workmanship given in any one section of the Specifications shall apply throughout the whole of these Specifications unless otherwise described.  
1.3 SAMPLES BROCHURES AND SHOP DRAWINGS 
The supplier shall provide all the necessary shop drawings.
Ⅱ- Confirmation drawings -Production-QC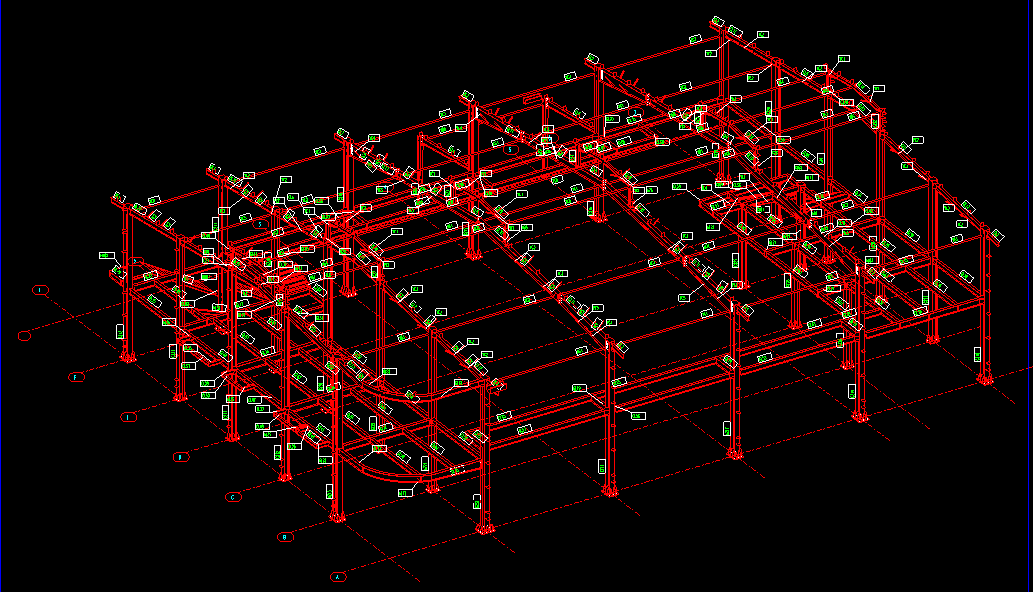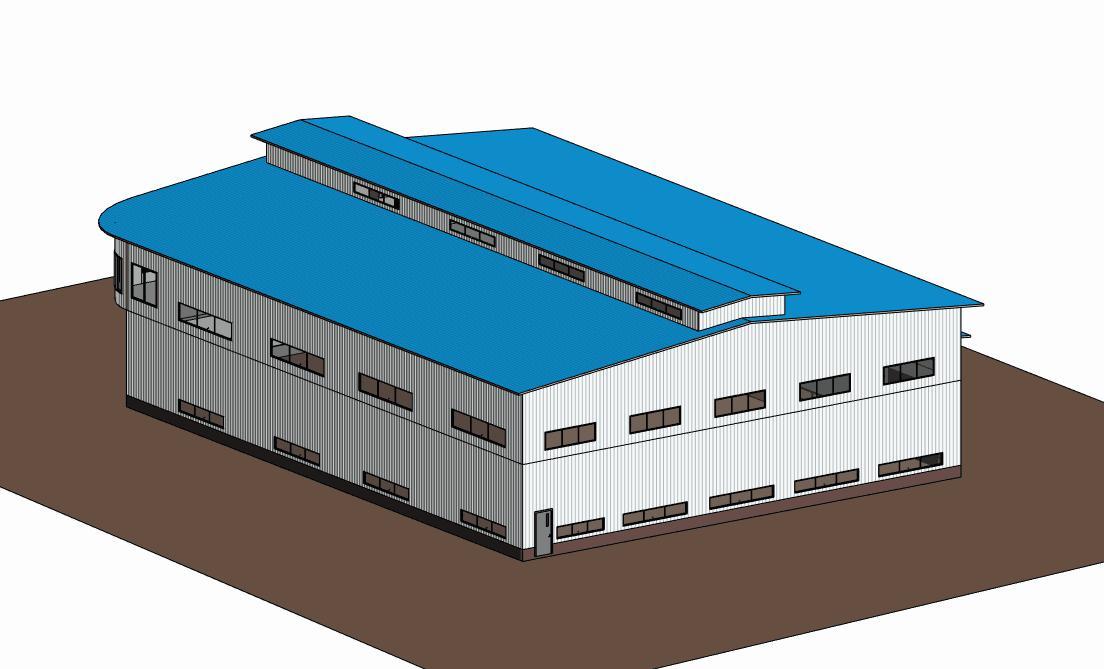 2.0 STEEL STRUCTURE METALWORK 
2.1 GENERAL 
Metal work shall be fabricated carefully and accurately to ensure compliance with design and performance requirements, using types and grades of metal as specified for the purpose. The finished work must be free from distortion and cracks. Test certificates should be provided for quality assurance of the metal works supplied. 
2.2 MATERIAL QUALITY 
Shape of steel shall be precise and straight and free of injurious scratches and rust. Metal work shall be fabricated carefully and accurately to ensure compliance with design and performance requirements, using types and grades of metal as specified below; 
All structure members- Hot rolled universal section. 
Steel Grade- Grade 43 
Steel Strength – 275N/mm2 
All Steels to Conform to BS 5950 
2.3 BOLTING 
Bolts shall be of sufficient length to have at least one complete thread projecting beyond the outer face of the nut when tightened up. Washers shall be provided in all cases. Where necessary, washers shall be tapered or otherwise suitable shaped to give the heads and nuts of bolts a satisfactory bearing.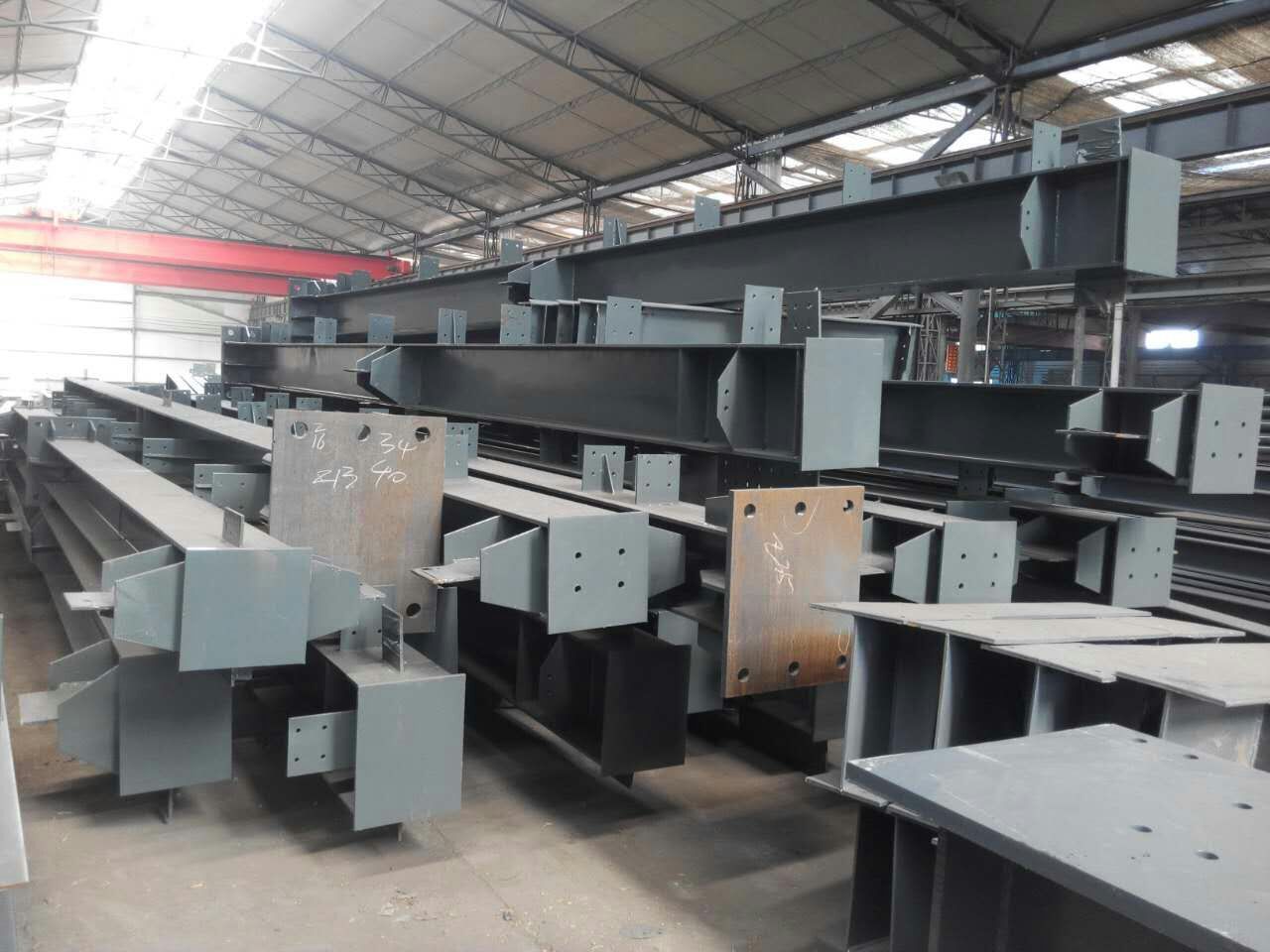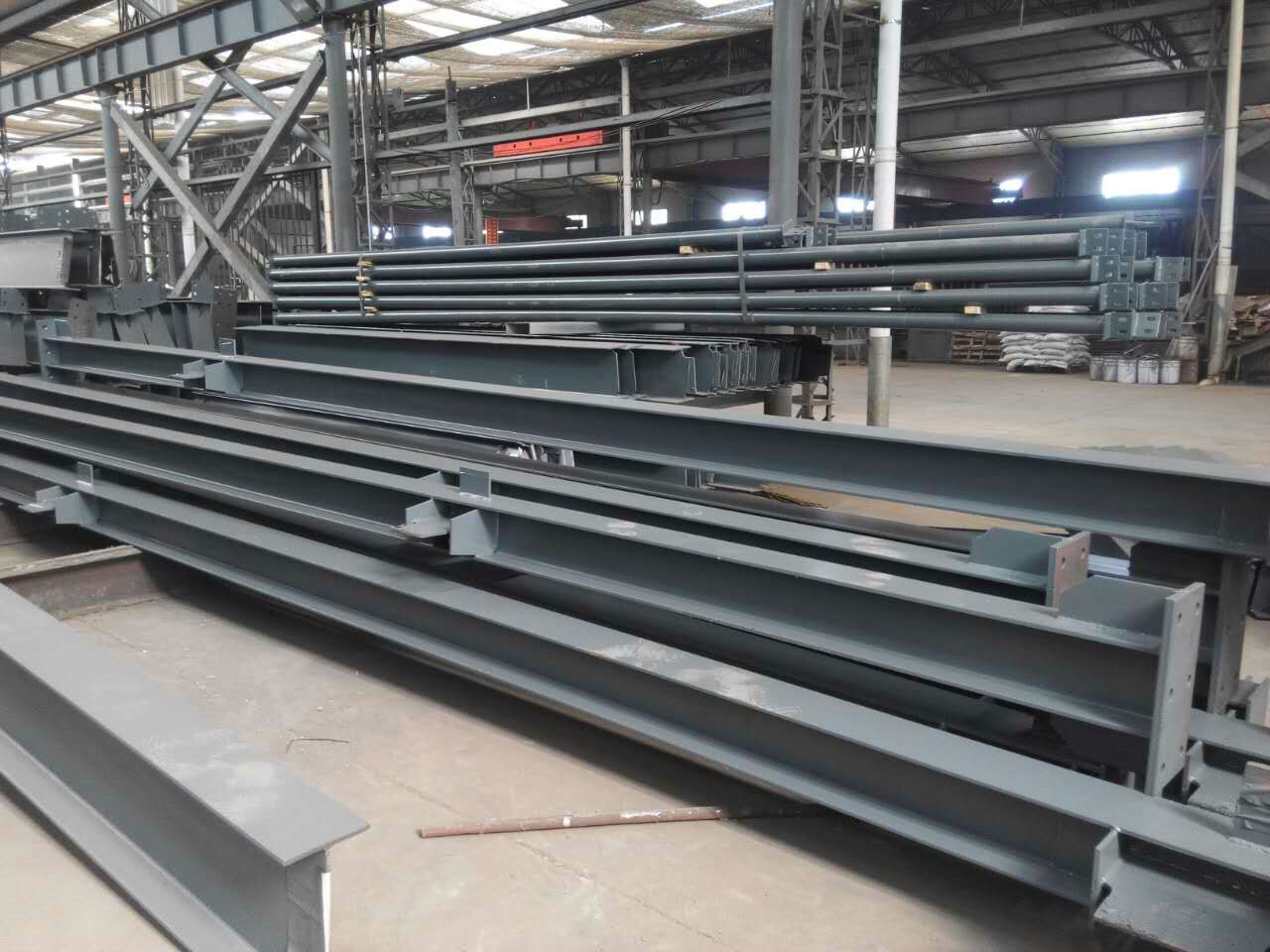 2.4 PAINTING TO STEEL  
All steel metal shall be epoxy painted. 
3.0  WALL CLADDING AND ROOFING 
Wall Cladding and Roofing sheets shall be roll formed from not less than 0.5mm (nominal) thick cold-rolled steel coated with an Aluminium and Zinc Alloy (Zincalume). Wall Cladding and Roofing sheets should be pre-painted. Paint finish film thickness shall be 25microns of high durability polyester. 
Cladding and Roofing material shall be to the highest standards and codes of practice. 
The Supplier is responsible for providing Cladding and Roofing material that is completely watertight and corrosion resistant and able to withstand expansion extremes likely to be encountered with temperature fluctuations. The Supplier is to ensure that Cladding and Roofing will be able to withstand normal pedestrian traffic at occasional intervals without sustaining damage of any description. 
Read More 
+ Packing& Delivery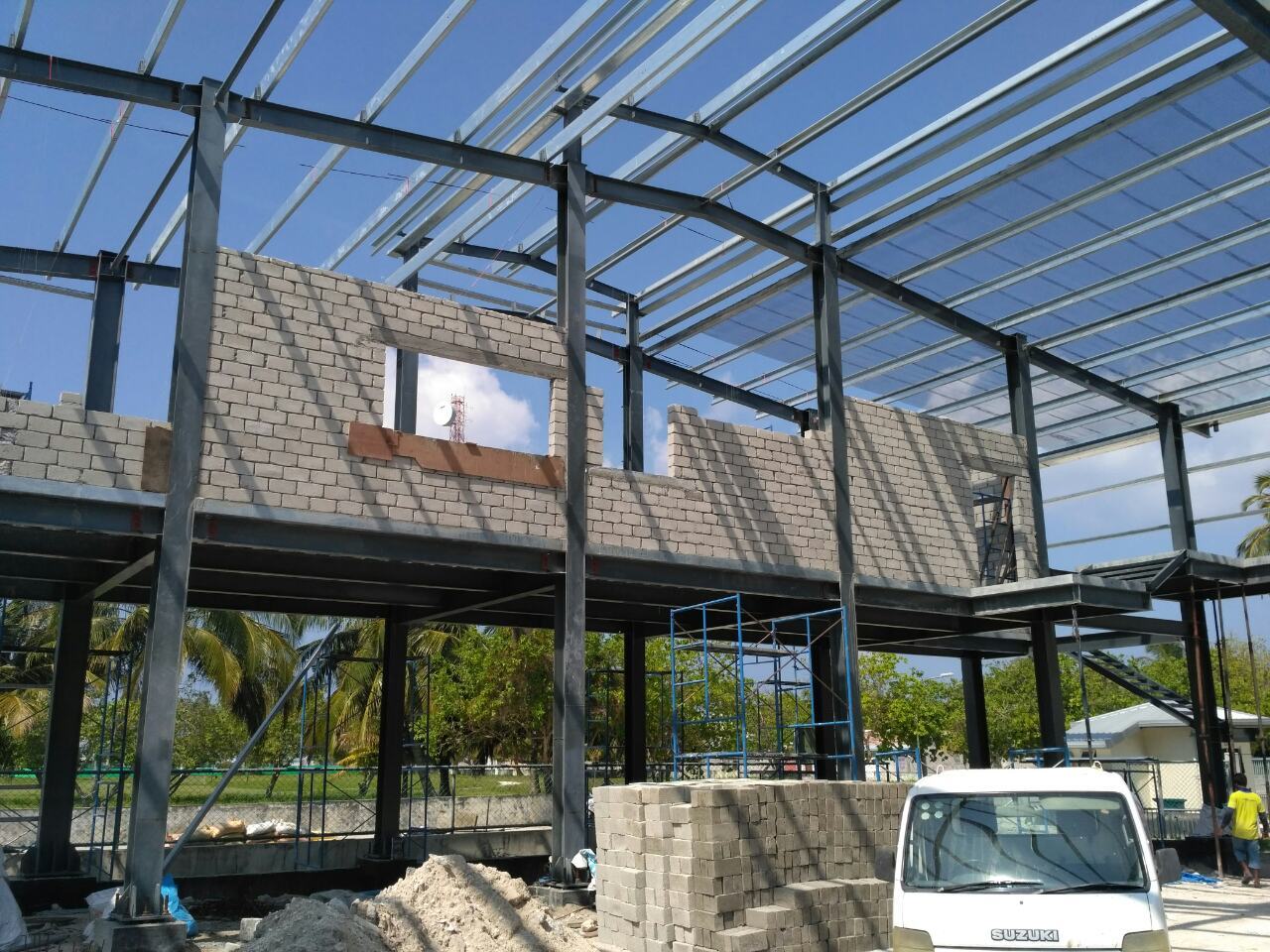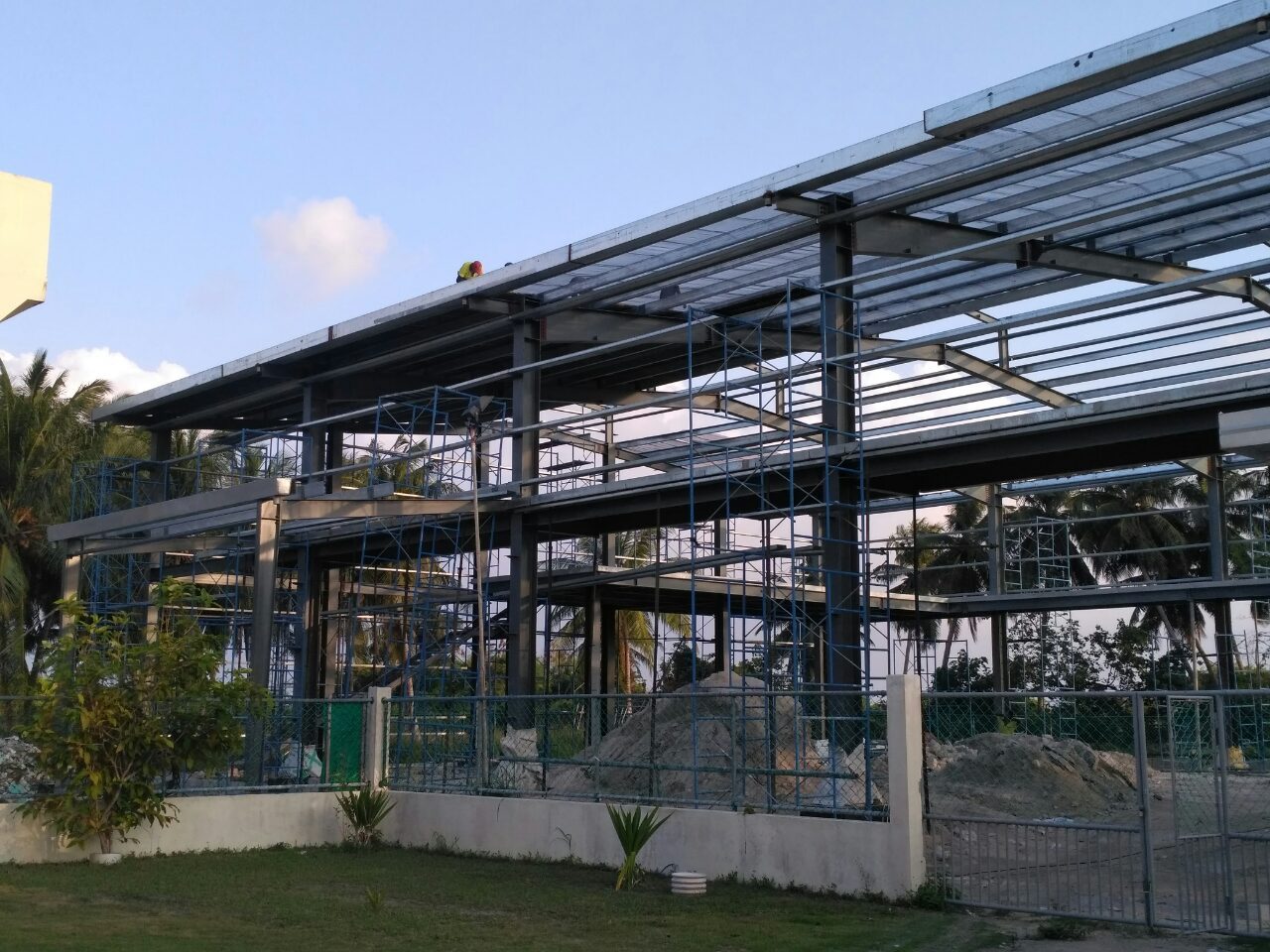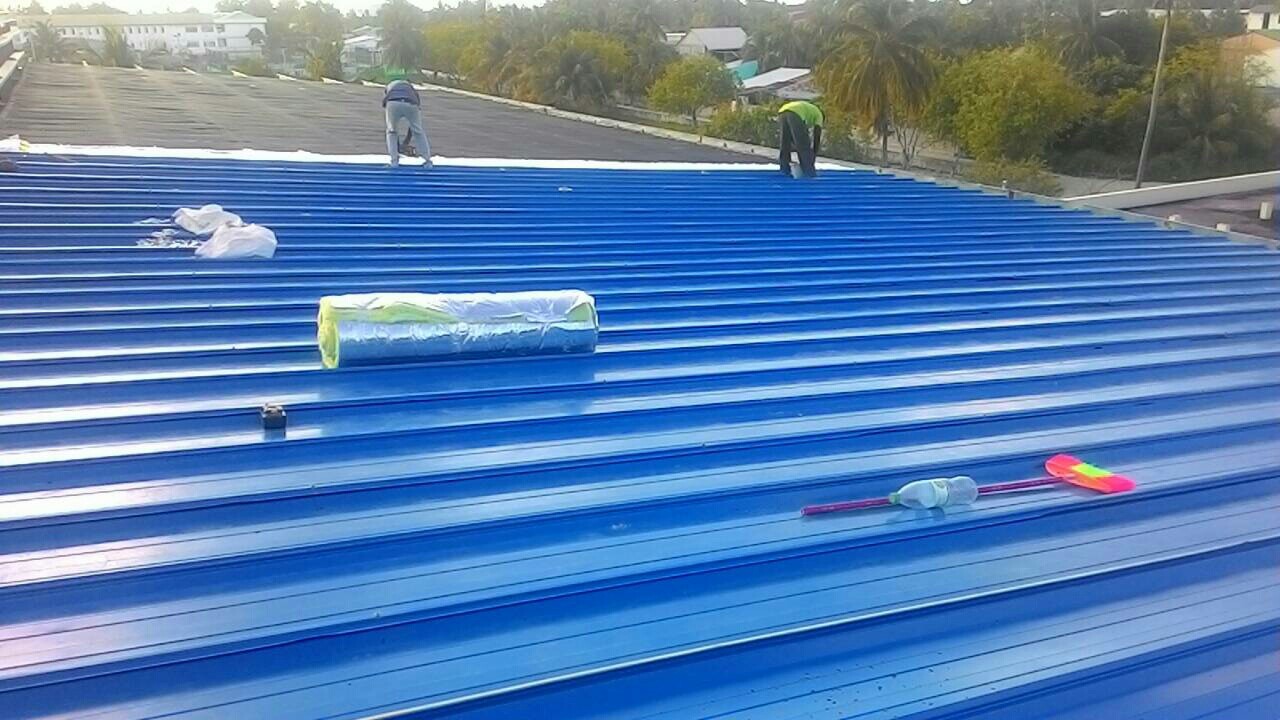 1.5 DEFECT & PROTECTION DURING DELIVERY
During Delivery all delicate workshop materials shall be carefully handled and stored under cover in a manner to prevent deformation and damage to the materials and to prevent rusting and the accumulation of mud, dirt or other foreign matter on the metal work.  
For further information feel free to contact us.

E-mail: sales@zyminfra.com
TAG: Steel Structure Buildings